---
18 Advanced Search Engine Optimization Techniques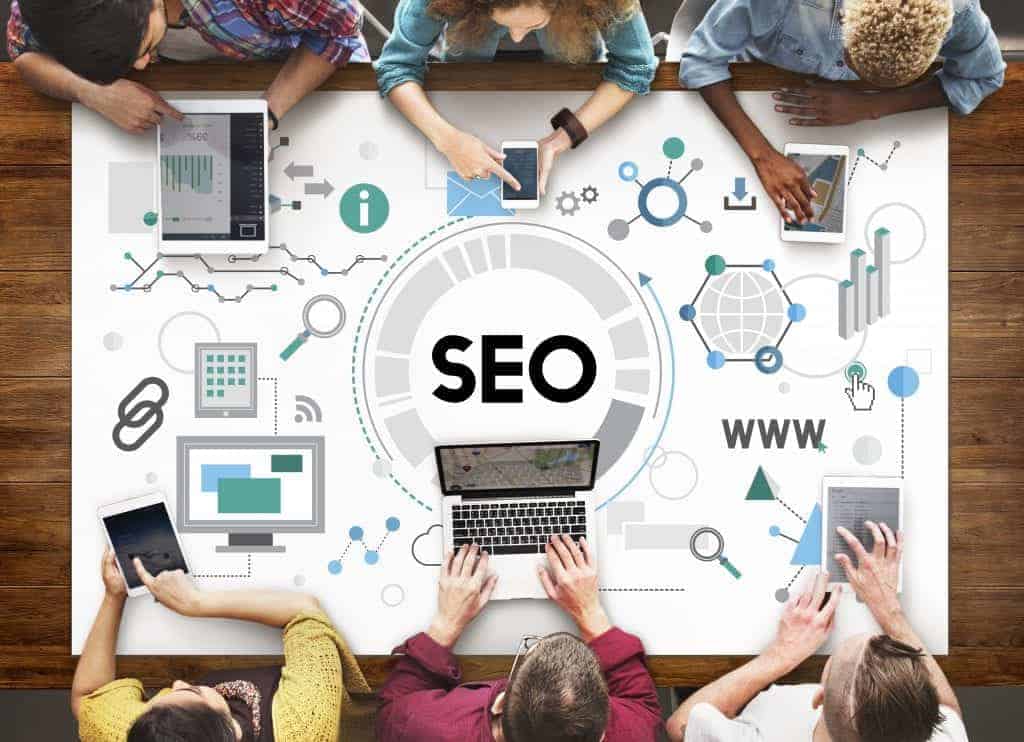 October 18, 2019
No Comments
2118
As mentioned in our blog post about SEO it is a very important process. Advanced Search Engine Optimization Techniques helps to make your site higher in the rank. Advanced SEO techniques are easy to implement and very advantageous in the long run.
Audit Your Website Manually
First thing to do is audit your website manually. This can be done using many Advanced Search Engine Optimization online tools like SEO Status, smallseo, marketmuse etc. These online tools will give us an idea about what is missing in our site, what needs to be done and many other useful SEO techniques.
Other manual things you can do is add a proper keyphrase to your page, proper metadata, descriptions, snippets and more.
Using more than one outbound links and inbound links.
Optimize the page for SEO keywords.
Optimize the URL for proper search engine indexing.
A simple URL is better as search engine can identify what the page is about from that.
The URL should have words from the keyphrase for more accuracy.Using H1 and H2 tags in your blog posts.
Proper formatting and using more than one paragraph is also a good practice. Make sure you don't use dead links. Make sure all the images in your website have alt tags that is relevant to the focus keyphrase.
Proper Metadata
Use proper metadata for description and subheadings in your posts and pages. Metadata should be between 15 to 65 characters. You can use tools that helps to find shorter synonyms for long words that increases the character limit. Headings should always be H1 for a well optimized site.
Know What Your Customers Want
It is very important to know what your customers want while you are developing the sites. If you don't know what the customers browsing your site wants then you have already failed. SO to know what your customer wants you need to engage with them. This can be done in various discussion forums or engage with them in social media platforms.
One of the Advanced Search Engine Optimization technique is Google analytics. They provide a good idea about what page or post of your website is most visited. This will help you to focus on a topic that more prefer rather than focusing all your energy into a topic that gets barely any views. Read the comments to your posts to get user's feedback.
Using discussion forums you can notice people asking others about something, if you have knowledge about what they are talking about then you can provide answers in your blog posts and link the people to that. This will help both parties as you get more traffic while they will have their questions answered.
Create a Well Optimized Landing Page
Another thing you can do is create a well optimized landing page. The number of landing pages you have is directly proportionate to the number of gateways you open up for incoming traffic.
Create Responsive Website
Make sure your website is mobile friendly. It is important to make sure that all your tasks have same functions throughout. A mobile friendly site is also called as a responsive site. A mobile site works the same throughout all mobile devices. Since more and more people are using their phone for most of the web searches and their needs currently maximum traffic comes from these mobile devices. So it is almost a respected practice to make your site responsive while developing.
Responsive Web Design (RWD) approach is an approach in which the desktop sites can be viewed on any mobile device in response to it's display size. You can check whether your site is mobile friendly or not using this Mobile Friendly Test free tool developed by Google. All you have to do is just type in your URL and wait for the tool to discover if the site is mobile friendly or not.
If you are using WordPress to develop your site there is a high probability that it is already mobile friendly because most WordPress templates are responsive by nature.
Use Infographics
You can grow your traffic by using infographics. Humans prefers visual data more than actual data. Infographics is a preferred approach because it uses graphics to display complex information that is easier for the human mind to grasp. Good design is important while developing the infographics but we also need facts to backup the information on the graph. Find a trendy topic that many people are reading about and create infographic about it. There are many sites that allow you to develop infographic for free like visual.ly, Canva, Venngage. Once you have your infographic, you can submit it to any of the top 20 infographic directories.
Google Algorithms
Another Advanced Search Engine Optimization Technique is Google Algorithms If you want to rank in Google searches you need to be aware of all the updates and changes to the Google algorithms. One of these algorithms is called as the RankBrain. It is an AI system that helps to analyse search results by crawling through the page content and finding how it relates to the keyword people are searching for. It does this by comparing your search query with the same query that thousands of other people have searched for and seeing which result they clicked on and ranking that higher. Whatever you do to rank higher in indexing you must never use Keyword stuffing. Keyword stuffing is when we overuse the keywords and phrases that relate to the keyphrase to rank higher. This is a very bad SEO practice.
Blog Length
Write at least 1250+ words in your blog or page. Backlinko analysed millions of searches to come up with the conclusion that the average first page result had 2000 words. On average a page in the top 5 search result will have 1900 keywords. But the content length is not everything. A blog with lesser words but with more quality content will definitely rank higher than a blog that has tons of characters. The trick while writing a post is to make sure that every part of the post or blog has contents that is valuable to the reader and is not something that he or she may just skim through.
Write a Roundup Post
Another good post idea is to write a roundup post. A roundup is a post that you make with the intention of ranking something like top 10 designs, best organic juice etc. This is done by getting user's opinion on these topics using survey or interview questions.
Use Social Media Platforms
If you post a new blog post it won't be immediately ranked higher because the domain authority would be still low. However, we can increase this and direct organic traffic to our new blog by using social media platforms to update the visitors and viewers of our social media that we have made a new post. This directs a unique organic traffic to the post and not a spam traffic.
Deep Linking
Another thing you can do is do what is called as a deep linking. It is a practice in which we link to other pages or blogs within our page in a blog. This gives our blog post a kind of depth which lets Google index the page more times as the links are all interconnected to the pages within our page. The landing page and older blog posts have very high index value as they contain relevant topics that have been visited many times, so linking to them is always a good practice.
External Link
The next kind of linking is known as an external link. These are links on other sites that links to your site. The other site should be a huge reputable site to increase your traffic and hence the index. This can help you move your page from second or third page of relevant search results to page 1. Updating the posts is also a good practice with new details or correction of old irrelevant topics.
Outbound Link
Another thing you can do is link to a third-party site in your main post. This is known as outbound link. This increases your value in Google's eyes especially if you link to high authority sites.
Broken Link
Next method is to grab dead links and links those to your site indeed. This increases traffic to your site. This can be done easily in Wikipedia as it is a user community provided database. You can edit posts that have 'citation needed' articles and use your site as reference but this is only useful if you provide actual information to what the citation needs, if your site does not have the necessary references regarding the citation then someone else can edit it and make the traffic useless to you. You can find dead links in Wikipedia by using the tool WikiGrabber.
Research Your Competitions
Researching your competitions is a smart move in the business environment. You can use this site to find the keyphrases, top keywords they use which are organic and the paid keywords too. Paste these words into Google Analytics and that will help you see how much the word is trending and the value of the word. You can then use those words in your page.
Use Multiple Keywords
You can use multiple keywords in your title. But make sure not to use too much as they may seem spammy.
Refer to Google Search Console
Always refer to Google Search Console regularly. It is a powerful tool that can help track potential issues with our site that may affect our rankings. Things to note while doing these are to make sure there are no Error 404 pages, submitting new sitemaps, see which keywords people use to find the site etc.
Update Your Old Content
The final Advanced Search Engine Optimization Technique is Regularly update your old content. Keep your blog posts always updated. People don't really like to read blogs that are not updated. For example, if you have a blog post detailing about new technologies that you made on 2015 which is way in the past, people are not really going to read it or even open the post. You must always be up to date. You can make new posts which means you will need to do indexing and all the related process. Instead you can update the old post and just make changes that reflect with the old one.
Recommended Posts
November 17, 2020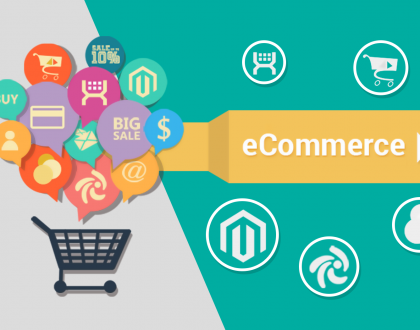 October 14, 2020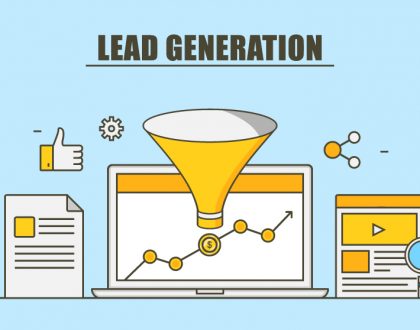 January 4, 2020
Apro IT Solutions on Instagram
GET QUOTE